A Veneto Beauty Called Sossano
Gretchen Loro
A gorgeous house in central Veneto holds some nice surprises


Like a child on Christmas morning, I was trying to peak beyond the gate it was taking him so long to open! When the moment finally arrived, and the house was in full view, I was speechless. Charmingly rustic, the house far exceeded my expectations...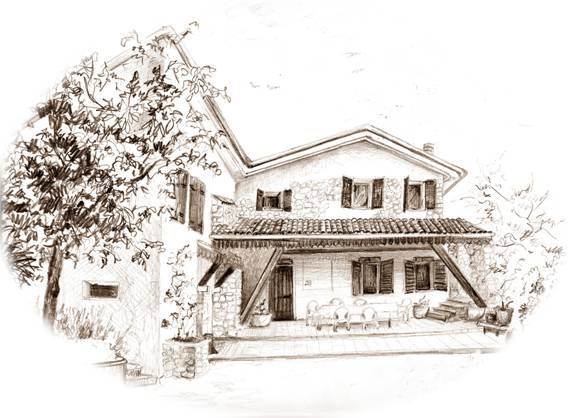 Living the Dream
Barry Raven
A visit to Gira! leads to a new life 'Under Le Marche Sun'

Two and a half years on and the title of this piece is now a reality, after more than a few culture shocks and hardships to endure. But our story goes back a lot further than that. Some seven years ago after losing my last wife suddenly and without warning, my friends were becoming concerned about my welfare so they persuaded me to go on holiday. I chose Italy ...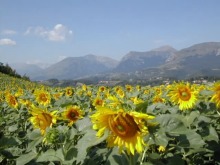 Etruscan Influences
Jim Broyles
Discover art and friendship on the Tuscan coast

The road took us through winding turns, continuing on its upward path into the mountainous territory above Italy's Etruscan Coast. We knew we were away from the usual tourist destinations and were excited about it. Many of Italy's best treasures lie in the undiscovered and least visited areas.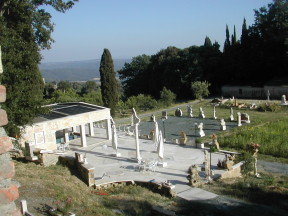 Aunt Elsie's Journal
Elsie Kinghorn Carolan
A personal reflection from a 1927 journey

When our wonderful Aunt Elsie passed away a few years ago, we were given some of her treasure. Among these gifts was a short bookshelf of travel volumes from the early twentieth century. Elsie kept a very careful and reflective travel journal in 1927, and this too was passed on to us in excellent condition.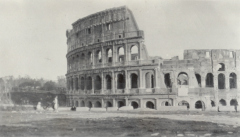 Cooking Lessons in our Villa
Pam Vallone
Learning to prepare food the Tuscan way

Italy evokes so many images in the minds of countless visitors past, present and future. To me it has always been the food. From my very first bite of Italian food I knew there was something special about what I was eating.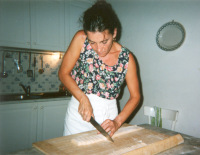 Previously in Gira!scope...

Katie Broyles
My Italian Family
You have not truly experienced Italy until you have visited a small, rustic country town...
David Charnes
Single Day Bicycle Tours in Chianti
Just south of Florence there is a little known road called the Scopeti. This road begins by traversing an ancient stone bridge over the tiny Greve river...

Carmen Wise
Amalfi Coast by Vespa
We arrived in Sorrento, Italy, the first week in June of 2000. Our first day there we enjoyed the romantic aura of the Isle of Capri, to which we traveled by boat...