About Us
What does gira mean?
The Italian definition of gira is to turn, to wander, to travel around – basically, seeing and experiencing new things. When Italians are traveling they often use the word gira to describe their adventures. At Gira! Italian Vacation Rentals, we have taken this one step further. Our interpretation of gira is to truly experience the culture of Italy: its cuisine, wine, art, landscape and sheer beauty, embrace cultural differences along the way and just plain have fun! We believe that travel is a journey in all the senses of the word, and we encourage you to embrace and welcome the experience – whatever it may bring.

Gira! Italian Vacation Rentals (www.italyrentals.com) began in 1998 after Susan and Jim Broyles combined their talents, know-how and love for Italy to offer vacation rentals via the Internet.

What is your experience in Italy?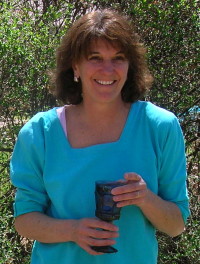 Susan's Italian heritage traces back several generations to her grandfather, Onorato Labbadia, who settled in Colorado in the early 20th century. Fluent in Italian and French, Susan grew up traveling in Europe and visiting her relatives in her grandfather's ancestral village. As a young woman, she lived and worked in Italy for several years, including a stint at Club Med.
As a couple, Susan and Jim enjoyed traveling abroad with their two young children and later relied upon these experiences to help develop their business. They loved the idea of staying in one place for at least a week, actually unpacking their suitcases and setting up a "home away from home", whether in a villa, farmhouse or city apartment. This type of travel allowed them to gain in depth experience in different regions of Italy.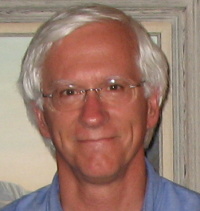 They also shared their passion for Italy with groups of friends. What they found worked best were friends who wanted to experience the novelties of Italian life and embrace cultural differences. A villa or a farmhouse was typically more economical for three or four couples traveling together and allowed the group to share time together cooking and socializing. They found that this style of travel works beautifully for those who truly desire to enjoy the pulse of daily Italian life and discover what Italy has to offer beyond the tourist attractions.

These experiences led to a desire to share this philosophy with others. Jim's background in software and website development was the perfect fit to Susan's language and travel experience and Gira! Italian Vacation Rentals was born.

Why should I book with Gira!?

Through frequent visits to Italy, Susan and Jim have fostered trusting relationships with owners and select property managers in all regions of Italy to provide quality weekly vacation rentals. Their intimate knowledge of Italy combined with their commitment to understanding your needs and providing the essential information will make your travel in Italy as comfortable and memorable as possible. In the spirit of gira, we offer culturally enriching vacations by providing additional services: assistance with car rentals, bike tours, wine tastings, or setting up cooking lessons at your villa. We pride ourselves on being professional, friendly and prompt in our response to your questions and concerns.

How do I find the vacation rental most suitable for me?

Our website was designed with the express purpose of keeping the booking process simple. The facility of finding a property in your preferred region of Italy, or simply choosing a location based on your personal lodging preferences is easy and efficient. Most rentals are done on a weekly basis and availability for the majority of our properties is displayed after your dates of travel are entered. We are available to answer any questions you may have regarding a particular property or to guide you in selecting the rental that fits your needs.



Rocky Mountain
Italian American Chamber of Commerce
What our clients say about us...

Gira!'s service was very much worthwhile. Susan and Jim were right on about their explanation of the property, its surroundings, the property owners, and what to anticipate regarding my arrival to Il Borghetto. I had described to Susan the type of environment that I wanted to spend two weeks in and she found me exactly what I wanted.........actually, it was better than what I wanted!!! Just a thank you for helping me have a fantastic vacation!!
Jackie B.

My family and I had a wonderful time there. I will, with great pleasure and enthusiasm, recommend the villa and your services. You helped make a once in a lifetime event happen for all of us. The next time I travel there, which hopefully will not be too long, I will most certainly work with you again. Thanks so much!
Keith B.

Gira! made the whole experience of booking a home "sight unseen" easy and pleasant. We had to make a change to our dates and the people at Gira! were most accommodating. I would definitely use them again and have already recommended them to friends.
Sunny S.

Thank you so much for your help in making these choices for Tuscany and Rome. It was an ideal trip. We will all highly recommend you to any we talk with.
Betty P.